Ladies I have psoriasis and it is terribly annoying to say the least. My skin cracks, flakes, peels, etc … I will spare you too much detail, but it is uncomfortable, painful, and unsightly!
I have always used Hydrocortisone for my condition and it does help a little, but just not enough.
So when I received Zim's Advanced Crack Cream with Hydrocortisone I was pretty excited to give it a try. Not only does it contain as much Hydrocortisone as my regular cream but it also contains other herbal and natural ingredients which I personally know to be excellent for skin conditions due to my use of essential oils and herbs since I was in my 20's.
Fact is, I have mixed my own skin healing concoctions over the years, but it can become expensive keeping stock of these essential oils since I am not able to order in bulk. In addition, life gets hectic and I just do not always have the time to mix a skin care product when I need it.

I am so thrilled someone finally made a skin care product for my needs out of the very ingredients I use myself!
Zim's Advanced Crack Cream is useful for not only psoriasis, but also for regular ol dry cracked skin, rashes, inflammation, redness, insect bites. and Eczema, and so much more.
Here is a little information from Zim's about their product:
Zim's Advanced Crack Creme With Hydrocortisone
Zim's Advanced Crack Creme® with Hydrocortisone combines Arnica & Organic Aloe with Hydrocortisone to temporarily relieve itching and rashes associated with minor skin irritations such as: Poison Ivy Poison Oak, Sumac, Insect Bites, and Dermatitis.
To Me, Zim's is Magic!
To me, Zim's is magic. I am so happy that a company large enough to buy in bulk, to help spread the savings to me, so I can liberally spread this healing creme on my skin, has manufactured something so natural, so healing, and so wonderful!
The aroma is in fact herbaceous but not medicinal. You can smell the wonderful floral botanicals mixed with an aroma something like clove. I personally like it.
Zim's is a wonderful website storefront that has a lot of amazing natural products and I am really happy to have learned about them via doing this review. I had not heard of them before receiving this product but I plan to do a lot of shopping there now!
Zim's Advanced Crack Creme is only 9.99 for a 3 ounce tube and I have found a little goes a long way and does not leave your skin feeling greasy or oily after use.
If you suffer from any skin condition always check with your doctor but by all means give Zim's Crack Creme a try and don't forget it has a lot of other uses! For example, you can use it for poison ivy and poison sumac, two things you want to be prepared for this season!
Disclosure: I received product in exchange for this review. Reference ID: pmf7dd39d47c6f28f7877155ccffad0192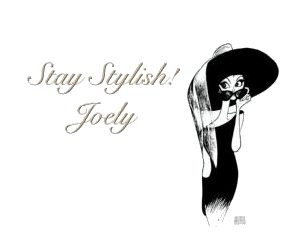 I love comments! Please join in discussion, ask questions, or leave tips for other readers. Comments truly are the driving force behind any blog as it helps the blogger to know what you, the reader want to see more of!
Please Join my Facebook Group

Also On: