Disclosure: I received the following items in order to facilitate this review.
Ladies you do NOT want to miss this opportunity to enter for your chance to win not just one but two amazing products from Beauty Care Choices retail value over 200.00 USD!
First I want to tell you about both of the products and more about Beauty Care Choices, my favorite place to shop for beauty care items!
Beauty Care Choices has brought us some amazing beauty items in the past several months from Goldwell Diamond Gloss Spray, KMS Quick Dry, and Surface Awaken Therapeutic Spray to name a few.
In fact, I have two giveaways going on right now from Beauty Care Choices so go check those out as well on my Drawings Tab.
First however, lets examine these two great products!
The Elite Tong from Hai and Rusk Thermal Flat Iron Spray
About Rusk Thermal Flat Iron Spray



Love Rusk!



This micro fine mist has UVB sunscreens and silicones to protect and condition your hair as it protects it from the heat of a flat iron or other heat styling tools. Leaves hair smooth & shiny!
About the Elite Tong from Hai



My New Best Friend!




The 2″ Crescent Moon Shape of the Tong makes it ideal for creating circular smooth shapes, flipping hair up and under as well as creating waves and alternating curls on medium to long hair.
Ceramic plates have beveled edges – 2″ wide x
3½" long.
Floating plates allow for controlled slip without tension
or pull.
Heats from 170° to 380°
Flash heating from 5 seconds.
Digitally controlled temperature with LCD screen.
Includes thermal bag.
For all hair types.
Non-slip finger grips
Light-weight design with excellent balance
9′ – 360° swivel cord
Curvy Perfection!
Love the Insulated Travel and Storage Case!
Win this Set!
ENTER NOW! But don't stress out missing on getting your own go here and BUY NOW —>>> Hai Elite Tong and Rusk Thermal Flat Iron Spray
Hai Elite Tong with Rusk Thermal Iron Spray Drawing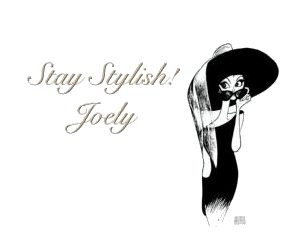 I love comments! Please join in discussion, ask questions, or leave tips for other readers. Comments truly are the driving force behind any blog as it helps the blogger to know what you, the reader want to see more of!
Please Join my Facebook Group

Also On: