Ladies, do you sometimes wish you could wear that cute strapless dress, or feel a lack of confidence in your bathing suit due to your upper arms showing.
Look I am all for building confidence in women, and I feel it is okay to wear anything you want even if your upper arms have a little extra to them. The fact is however, many times we just do not want to show an exposed upper arm, and many women cheat themselves of enjoying summer sundresses, bathing suits, and tank tops due to being embarrassed by a little extra weight in the upper arm area.
Midlife women especially seem to have this problem, and I am no exception to that. For many years I refused to wear anything that was sleeveless due to having granny flab under my upper arm. I remember my great grandmother having what I called "chicken wing arm" and I inherited it, not as bad as hers was by any means but then again I am not the age she was when I first noticed her arms either.
I have been working at toning my upper arm with some specific exercises, and I have achieved some success but I also have come to some self acceptance too.
I want every woman to feel beautiful just as they are, but I also know that our minds can play tricks on us, and we just have those days where we don't feel as confident, so My Sleevies has the answer!
About My Sleevies:
Swimsuit Cover-Ups for Arms are here. Freshen up your Swimsuit or Wardrobe with My Sleevies. The only attachable arm sleeves for swimwear! Wear with sleeveless tops and dresses too!
Do you hate to expose your arms when wearing swimsuits, short sleeve tops and dresses? Now the answer is here with My Sleevies.
My Sleevies is an attractive alternative to bare arms, giving women a touch of style, flair and pizazz with the new attachable sleeves.
My Sleevies products are individually sewn and made in the USA. Each pattern is limited in quanity making My Sleevies a unique and "one of a kind" fashion accessory.
Available in a variety of patterns and colors; one size fits all.
How to Attach My Sleevies:


Each pair has a right sleeve and left sleeve.
Slip the sleeve through your arm.
Place the swimsuit strap or bra strap between both sides of the zipper.
Zip the sleeve up from the front of the sleeve to enclose the straps.
Now Let me show you how they look!








Don't Let Your Confidence Waiver!
Made In the U.S.A.
Support Women in Business!
Not only do I think that My Sleevies is an amazing idea and fills a void not already avaliable in the marketplace, but I love that the idea came from a woman, just starting a small business on her own. I think she is onto something here! In addition all of the products are made in the U.S.A. and are of the best quality!


I especially love this look, provided by My Sleevies where she has attached the Sleevies to her bra strap under her sun dress, making a seamless appearance!



Love These Sheer Sleevies
Looks Like It Was Made This Way!
Here is my YouTube Demo:



You can connect with My Sleevies on Facebook and Twitter as well.
Disclosure: I received My Sleevies in order to review and compensation for this post.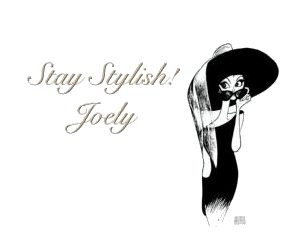 I love comments! Please join in discussion, ask questions, or leave tips for other readers. Comments truly are the driving force behind any blog as it helps the blogger to know what you, the reader want to see more of!
Please Join my Facebook Group

Also On: