Disclosure: This is a sponsored post, I have been or will be compensated for posting.
Nothing is better than soft, glowing, summer skin, but we also want to be sure our skin is healthy and in good condition.

I struggle with dry, cracked skin, and I also have psoriasis which is quite uncomfortable. Ironically my psoriasis flairs up more in the spring and summer than in the winter, which is an oddity to me. One would think dry skin issues would be more prevalent in the dryer cold months than in warm months. Either way I am always searching for something that will help.
I often use cortisone cream to help with the itching of my skin issues, but that is only a bandaid to the originating problem. The key is to get ahead of dry skin issues with a quality skin cream!
I was lucky to be selected to receive Vaseline® Intensive Care Healing Serum Advanced Relief for free to review and tell my readers about. I am in fact very lucky I was chosen because I have been using it and have benefited greatly from the results.

First of all, it is in fact very healing, and the scent, oh my, let me just say the scent is delicious! Before I started using Vaseline Intensive Care Healing Serum Advanced Relief my skin was as dry as a rock, but now it is soft, moisturized, smooth, glossy even, and sexy looking!
Vaseline Intensive Care Healing Serum Advanced Relief
Oh and did I mention the aroma? The scent is a blend of rose, amber, and vanilla! What a great choice by Vaseline if you ask me. I love it, my husband does too!
A word from Vaseline® on their product:
We've all heard of using serums for our face and hair due to their high moisturizing qualities and advanced benefits. Now, you can get those same benefits for your entire body. We're so excited for you to try the new Vaseline® Intensive CareTM Advanced Relief Healing Serum product – a first to market body-serum which provides 10x the healing power to reverse dry skin damage and heal dry skin. This new formula contains three superior quality ingredients – PPAR Activators, Elastomers, and Vaseline® Jelly – which work together to moisturize and heal dry skin.
I really appreciate that this is not just another typical lotion but an actual serum, for your body! We have all heard of, if not used serums on our face so why not a serum for our body as well? I love how bright, smooth, and summer ready my legs look, and it has helped my dry cracked feet a lot and has got them to a place that all I need is a little exfoliation and I am ready to slip on the sandals! My knees and elbows are getting softer, and smoother too, and these are always problem areas on my body as well.
While Vaseline® in no way mentions this in their product information, my personal experience is that in a way it has worked like a brightening serum on my skin, reducing redness, and improving my skin tone overall.
If you are looking for a new and better way to get your skin summer ready and have that sun kissed healthy glow, go get yourself some Vaseline® Intensive Care Healing Serum Advanced Relief today.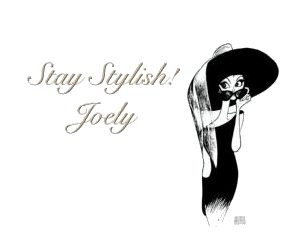 I love comments! Please join in discussion, ask questions, or leave tips for other readers. Comments truly are the driving force behind any blog as it helps the blogger to know what you, the reader want to see more of!
Please Join my Facebook Group

Also On: