Disclosure: This is a sponsored post, I have been or will be compensated for posting.
I know many of you may have your doubts. I know I have had mine. I have tried many different types of foot care and exfoliating products, and I will spare you the details of my personal foot issues for the most part, as discussing foot issues are something many people I know cringe about. The fact is though ladies, we all want to wear those pretty summer sandals, but many of us have a very difficult time keeping our feet summer ready!
I have worn out most of my Sperrys, and other summer worthy shoes shying away from sandals, and on the good days, when my skin is not so unsightly, have been able to wear a pair of my cherished sandals, but those days are rare.
So how do I get my feet summer ready? One thing I enjoy doing, and using, are home madefoot scrubs. They are fun and easy to make, and wonderful to feel the reward of your own homemade scrub on your tootsies!

There are many recipes for homemade foot scrubs but mine is made from things I have readily available around my home. First you need something that helps exfoliate such as coffee grounds. I have plenty of these left over each day, and the caffeine remaining in them is actually good for your skin. I also add Tea Tree Oil because it has a safe anti-bacterial effect. Then I add just a little lavender oil for the scent and relaxing qualities of lavender. The oils also help bind the coffee grounds together so that you can spread it on your feet. Now the little bit of Tea Tree and Lavender oil you use will not be enough of a binding agent so you will still need to add another carrier oil and Olive Oil works fine although coconut oil is nice as well. I personally love using Sweet Almond Oil because it is extra good on dry and aging skin. It all comes down to personal preference however. If you want a bit of a cooling sensation you can also add peppermint oil as well. The combinations of potential scrubs is endless and what better way to get summer ready than sitting down with a few friends sipping on a Margarita and making or using foot scrubs? Don't worry, you really can't mess it up. If you need more carrier oil just add more. Want more cooling sensation, add more peppermint. You can use sugar in place of coffee as well if you are not a coffee drinker. Just have fun, that is the only "rule".
Oh, sweet summertime! I'm teaming up with The Invention Brothers to give you a chance to win a fabulous new beauty exfoliator called The SKOOTHER® Skin Smoother, as well as an iPad Mini!
Have you heard of the SKOOTHER? It's the most effective way to quickly and easily smooth rough skin and calluses on your feet, heels, elbows and hands, and it's unique design makes it much more effective than pumice stones, emery pads, metal graters (ouch!), motorized sanders, and other skin-smoothing gimmicks.
– It's easy to hold
– It conforms to your body, making it quick and easy to use
– It doesn't require batteries
– The Micro-Abrasive Screen is rough enough to remove stubborn calluses on your heels, but gentle enough also lightly smooth the skin on more delicate areas like your hands and knees
– It has been medically-tested by a team of doctors at the University of Michigan Health System, Ann Arbor
– It's easy to clean
By entering the Rafflecopter form below, you will have a chance to win one (1) of 20 SKOOTHERS to get your skin ready for summer! But wait – There's More…
We're also giving away 4 Margarators® (1 Gallon Party Blender) and one (1) grand prize of an iPad Mini! What a great way to kick off the warm weather!
And if you don't win but would still like to be one of the first to experience the SKOOTHER, simply sign up using
THIS FORM
between May 1, 2015 and June 14, 2015. The Invention Brothers are launching their SKOOTHER Kickstarter Campaign the first week of May. Kickstarter is a crowdfunding site that helps new entrepreneurs get new businesses started by attracting influential trendsetters like you. The Launch Day Special for a SKOOTHER is only $12 + Free Shipping. We will contact you through your email sign-up to give you more details!
SUMMER GIVEAWAY
25 Winners! Enter for your chance to win the grand prize of an iPad Mini (1 winner) RV $250, 4 Margarators (1 Gallon Party Blender: 4 winners) RV $100 or one (1) of 20 SKOOTHERS (RV $16). Open to U.S. residents. You must be 18 years old to enter to win. This giveaway ends at 11:59 PM EST on 5.4.15.
Disclosure: This is a sponsored post on behalf of SKOOTHER. Prize delivery is the sole responsibility of The Invention Brothers / Comstock Studios Inc. Twenty-five (25) winners will be drawn randomly and notified by email. The winners will have 48 hours to respond in order to claim their prize. If they do not respond within the 48 hours, they will forfeit the prize and an alternate winner will be chosen. If you have won the same prize on another blog, you will not be eligible to win it again. Void where prohibited by law. One person entering per household please. For full details please visit www.SKOOTHER.com.
Enter Below: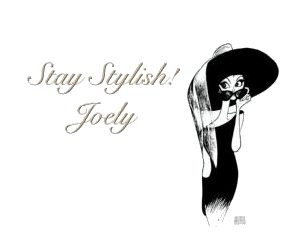 I love comments! Please join in discussion, ask questions, or leave tips for other readers. Comments truly are the driving force behind any blog as it helps the blogger to know what you, the reader want to see more of!
Please Join my Facebook Group

Also On: