Just the other day my daughter told me that she had never tried a lip liner before. Being that my daughter is a makeup diva I was surprised. I told her I had a few lip liners she could try but I probably did not have any lip liners in colors she would prefer as she tends to wear different colors than I do on a regular basis, and I only have a few lip liners to begin with. Those that I do have are not really in her color spectrum.
Then I found out I could review a lip liner, called Luv 2Kiss, that is "invisible" it could not have been better timing! I personally have never heard of an invisible lip liner before, I think it is genius! Seriously - no more need to have a lip liner that matches every single lip color, or at least a handful that match close enough! This lip liner "matches" everything, every color! I love this idea!
Here is info from the brand:

A silky-smooth primer pencil that keeps lip color from feathering and bleeding, especially into the fine lines around the lipline. Keeps your lipstick application perfect. Apply MD Invisible Lip Liner to entire lip area to keep lip color in place, even when eating, drinking, kissing!

Invisible Lip Liner
•Prevents lip gloss and lipstick from bleeding or feathering
•Creates a defined shape to the lips
•Enhances any shade of lip gloss or lipstick
•Waterproof
•Long-lasting
•Free of mineral oil, paraffin, preservatives, and animal-derived ingredients

Net Weight: .9g/.32 oz
Apply lip balm to prepare lips and prevent chapping and drying. In short strokes, draw a fine line of MD Invisible Lip Liner along entire lip line before applying lipstick, lip stain or lip gloss. To enhance staying power of lip-color, apply MD Invisible Lip Liner to entire lip area before applying lipstick or lip stain.
I gave Luv 2Kiss a go using one of my lip colors that I know is prone to feathering. I love the color, but one of the reasons I rarely use it is because I have to be super careful about the color running, or feathering, and coloring my skin around my lips making me look like I have kool aid face! You know what I mean right? That funny little line of color around the lips when kids drink that sugary colored stuff! Always fun when a great color does that right? So I used this lip color, and the Luv 2Kiss liner and it worked!
Now if there is any downside to the invisible lip liner, it is that it is invisible! So if you are not totally with it, you may have a hard time putting it on perfectly around your lip line because personally, I always used the lip liner color itself to make sure I was getting the perfect line. Granted I have terrible eye sight, and a shaky hand, so I am sure most of you can manage it better than I did, but even with my slight mishaps of application, the product worked for me. Best thing of all, it is only 9.99 USD!
Check out Luv 2Kiss for yourself! I would love to hear what you think about this idea and if you try it out let me know what you thought of it in the comments below!
Disclosure: I received Luv 2Kiss free in exchange for my review.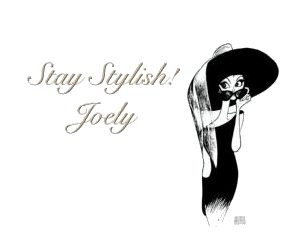 ---
I love comments! Please join in discussion, ask questions, or leave tips for other readers. Comments truly are the driving force behind any blog as it helps the blogger to know what you, the reader want to see more of!
Please Join my Facebook Group
Also On: