I was one of the many lucky ladies who won an item in the 2015 Fashionista Event held last month here on Fashion Beyond Forty and over 80 other wonderful blogs. See information about the
Fashionista Event
.
Before I show you what I selected as my winning dress I want to send a Thank You to Jennifer of
Makobi Scribe
for being a part of the Fashionista Giveaway Event and having such a wonderful sponsor
Karina Dresses
.
I had a hard time deciding on one dress, but after a long list of loves I decided my favorite was the
Audrey dress
in the color Pink with Blue Roses. It just called to me with its pretty spring colors, and is the perfect Easter Dress.
Quick Look
The Audrey Dress is described on Karina Dresses website as follows:
The audrey is a wonderful dress for an hourglass body shape, inverted triangle shape, triangle shape, oval shape, and rectangle shape! to find the best dress for your body shape, please visit our BEST FIT guide.
v-neck, v-back, full swirl skirt, length to knee
X/S fits sizes 0-4 (37.5″ from shoulder to hem)
S/M fits sizes 6-10 (38″ from shoulder to hem)
M/L fits sizes 12-14 (38.5″ from shoulder to hem)
X/L fits sizes 16-18 (39″ from shoulder to hem)
machine wash cool, hang dry, no ironing ever needed!
the audrey is an american made dress crafted with love in Brooklyn, NY
Karina Dresses are Made in the U.S.A.
I love finding new boutiques and online shops that carry well fitting clothing, even for curvier ladies. I also appreciate that all of their items are made in the U.S.A. and I especially love that these dresses are so easy to care for! No ironing needed, ever, as they do not wrinkle!
Get Your Best Fit
Linked above you may have noticed that Karina Dresses has a BEST FIT guide. This guide is superb! I love how they really break it down for you by telling you based on your body shape, which they also help you determined, which Karina Dresses will work best for your figure!
They also go into detail about each dress they design about the necklines, sleeve length, and more on this same page.
Karina Dresses lives by a code called Frockstar, which is a simple lifestyle philosophy, that includes:
Fits Great, Feels Great
Easy Wear, Easy Care
More Green, Less Green
and
Eighteen to Eighty
Visit their BEST FIT Guide to find out more about these four areas of their philosophy.
Wrinkle Free Easy Wear Easy Care
I have to say, the Karina Audrey Dress fits perfectly, and when I received it I took it out of the plastic bag and put it on right away, not one wrinkle! All I had to do was slip it over my head! Then I found the perfect cardigan to wear with it, slipped on some sandals, and I was good to go. Getting dressed could not be easier. Even finding complimenting jewelry was a breeze and I actually had so many different options it was fun deciding which to show you with this beautiful dress today.
Amazing Comfort
Karina Dresses, being dedicated to fashion as much as you or I also has a blog to offer us with articles featuring bloggers, just like myself, as well as How-To's, and even a kitchen section.
Check Out the Karina Dresses Blog
Even though I am dressed well enough for Easter Dinner or church, I feel so laid back and comfortable that reading on the front porch with a glass of wine seems appropriate wearing a Karina dress. This is truly a dress you can wear around the house on a lazy Sunday afternoon, to lunch with your friends, or a wine tasting event. There are no boundaries with a dress like this, and you can always accessories for various events to pull a perfect look together.
Fun in the Sun in this Springy Karina Dress
I absolutely love the way the skirt on the Audrey dress swings and swirls, it is so ladylike and pretty, yet flirty and fun. Even on a windy day like today in Kansas, this dress billows and flows without being overly revealing. Just a flirty tease in the swing of the skirt is the perfect amount of sass for a lovely spring day.
Cute with a Tied Cardi
The Audrey dress from Karina is super cute with a cardi tied at the waist, or worn loosely as photoed below, or without a cardigan so you can get some Vitamin D on your arms, but please use sunscreen. The sleeveless Karina is versatile and can be worn as is or paired with your favorite cover up for those breezier and cooler spring days.
Cute with a Loose Cardi
Even if the color I selected is not your personal favorite rest assured that the Audrey dress comes in five other amazing color choices.
I really love the light weight fabric of this dress, and how you can feel the ventilation as the breeze blows. One thing I know that we all want in summer is something that will help us stay cool and dry. The Karina dresses do just that, allowing you to feel your skin can breathe through the fabric.
Deep V in Front and Back
I love the deep V in the front and back of this dress. I actually get to show off my fairy tattoo while wearing it and my fairy tattoo loves to come out in the spring and enjoy nature as much as I do! The length of the dress is perfect for me even being only five foot three. Of course I am wearing about a two inch heel.
I feel very blessed to have won the drawing over at Makobi Scribe and have a chance to own a Karina dress of my own.
If you like what you see please go visit
Karina Dresses
and see the many wonderful styles and colors they have to offer.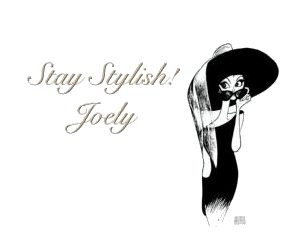 I love comments! Please join in discussion, ask questions, or leave tips for other readers. Comments truly are the driving force behind any blog as it helps the blogger to know what you, the reader want to see more of!
Please Join my Facebook Group

Also On: