Disclosure: I received a product in exchange for this review.
My husband really wanted a sunshade for his truck before it got really hot this summer. Last summer he complained that every day when he took lunch out in his car it was boiling, the seats were almost too hot to sit on.
This year I was ahead of the game and found this nifty car windshield sunshade from
X-Shade
to review and give to him.
I like this shade because of all the shades I checked out online this one is quite large and works in his truck which has a larger windshield than most cars.
Super Large Size
Here is a bit of info from the brand:
Ever burn yourself getting into the car when it's hot? Where the heat is so sweltering that you can barely breathe? You are instantly covered in sweat? We have a great solution for you!
The X – Shade Car Sunshade is a solar shield that will keep your car cooler by reflecting the sun with its reflective metallic surfaces. Every X – Shade Car Sunshade comes with TWO panels to cover the worst the sun can do to your car! Place them where the sun is the hottest and come back to a cooler car!

Here are some of the ways that our premium X – Shade Car Sunshade can help YOU:

• Stop burning your hands on a scorching steering wheel!
• Protect your children and yourself from a blistering car seat.
• Keep your car interior cooler, even if it sits in the sun for hours.
• No more heat blasting you in the face when you open the car door.
• Keep your car's interior looking good years longer by preventing fading and cracking.
Best of all, the premium X – Shade Car Sunshade:
• Easily pops open, installs in seconds, safe, and convenient to use!
• Folds-down to 1/10 of original size for compact storage and comes with a stylish pouch or quick and flat storage!
• Made of premium metallic reflective polyester (nylon) materials and blocks up to 99% of damaging UV rays!
• Perfectly fits most car windshields and is available in Jumbo sizes to fit all automotive solutions.
• Our X – Shade Car Sunshade is so compact it can be taken anywhere. Don't travel without it!
This is the only car sunshade backed by a 1 – year money-back guarantee.
Minimize the heat and share with your family and friends.
Fits a Large Truck Pretty Well
There are a few gaps where the sun can get through but considering my husband drives a large truck he is very happy with it. It has absolutely kept the heat down in his truck and he is quite happy. He can actually sit on his seat without burning his seat haha.
I know at this time of year we are needing to buy or replace items like this so I thought I would share our experiences with you on the X-Shade Car Windshield Sunshade
. At the discounted price on Amazon of 14.97 with free Prime shipping you can't beat it. Sure you can get one at a dollar store for a lot less, but you know as the old saying goes, you get what you pay for. With the X-Shade you will be chillin in comfort all summer long.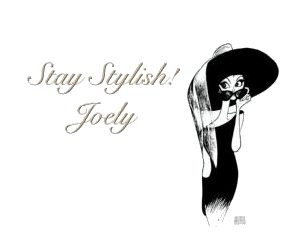 I love comments! Please join in discussion, ask questions, or leave tips for other readers. Comments truly are the driving force behind any blog as it helps the blogger to know what you, the reader want to see more of!
Please Join my Facebook Group

Also On: