What do you wear out for a casual evening when you are 40 plus? Sometimes it can be confusing to know how much to dress up, or down, for different events and occasions as a midlife woman.
It's one thing to know what to wear if you are going to a gala, but some of the most difficult times in deciding what to pull from the closet are those less than special occasions, and confusion comes more often when just going out to the local brewery for a few beers!
I usually have no issue with dressing up, or knowing what to wear around the house, its the little things that elude me most of the time.
Even if you have a closet full of fashionable items, pulling them together can be the hardest part.
Then we have the weather to deal with! When you live in Kansas it can become particularly confusing because you never know what the weather is going to do from one moment to the next. This is where layering becomes your best friend!
For a casual evening out this is what I chose to wear this weekend:
I selected to wear a pretty BCBGeneration Iris Blouse available at LeTote, which was the focal point of my overall look. I kept things simple, since it was a casual evening out with hubby by pairing the blouse with some basic no frills skinny jeans from Wet Seal, and a simple black shrug sweater tied under the bust. Since it is still too cool for sandals most days, I decided to get the most out of my boots before boot season was long gone, and wore some slouchy black boots from Payless Shoes. My colorblock bag is from Monroe and Main.
The best rule of thumb when getting ready for any event, no matter how casual or dressy, is to decide which one item is going to be your focal point, then build the rest of the outfit around that one piece. For me it was the Iris blouse. I decided on this piece as my focal point because it was floral, and I am so ready for it to get warm and stay warm around here, but also because it still had some darker colors in it to pull in my other less spring like items.
I feel overall the look was successful for the evening we had planned, which was just hanging out having some good food and a few good beers at our local brewery.
Disclosure: A LeTote affiliate link is used in this post.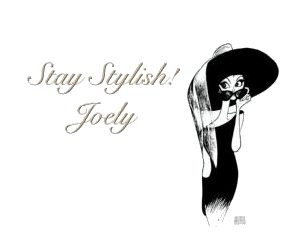 I love comments! Please join in discussion, ask questions, or leave tips for other readers. Comments truly are the driving force behind any blog as it helps the blogger to know what you, the reader want to see more of!
Please Join my Facebook Group

Also On: