When I saw that I had a chance to do a review of Wicked Crowns Hair Color Chalks I was super excited. I realize that the younger ladies are and have been using hair chalks for quite a while now but my daughter and I had tried some in the past and they just were not all that amazing. In addition, I have noticed recently that more women my age are starting to use color chalks, a stripe here or there in their hair. So I really wanted to give them a try and see how they worked.
I have to say I enjoyed playing with the different colors, seeing which looked best in my darker reddish brown hair. In the following photos you will see several colors that I tested out. I am not saying I would leave the house with this many colors in my hair but I wanted to show you all some variations.




I do love the black and dark blue in my hair, as well as the purple, heck even the yellow was cool. I guess when it comes right down to it, there isn't a color that I would not use, I just would stick to one or two stripes at a time personally .
You use these chalks on wet hair, but I also found getting the chalk wet itself works well too. You simply brush down a strip of moistened hair with the chalk to color it. Then let it dry. Once dry the colored strip can be gone over with a hot iron - I used a flat iron, to set the color in better. Or you can just leave it as is and it won't set as much and will come out easier, but not so easy that the color fades during the day. In fact the color stays in very well even if you do not use a hot iron, but using a hot iron would make it last even longer.




Also I went to bed with the color still in my hair expecting to wake up to my pillow covered in color and it wasn't! I did brush through my hair before bed however so that may have loosened up any color that would have otherwise been on my pillow.




However, that brings me to another point! You can in fact brush through your hair with the color chalk in it! Now I am not saying it brushes as easily as it would without the chalk in it, but you can still brush through it nicely if you are a little more careful. This chalk does not make your hair look stiff while it is in. Your hair will look very natural and soft.
Before I share my photos let's hear from the company about Wicked Crown Hair Color Chalks:
When you're ready for electric purple, neon pink or blazing blue tresses—but you don't want to make the commitment—chalk it up to your wild side! Temporary color chalks apply brilliant, buildable color instantly to hair, wash out in a few shampoos. Great for a weekend, or to show team spirit at sporting events! Twelve brilliant and bold colors in the set.

Wicked Crown Hair Color Chalks allow you to create a variety of temporary effects in your hair—you are in total control.

•Colors can be used alone or together.
•Hair stays soft and supple.
•One application lasts up to 5 washes.


Oh and ladies, best thing yet ... they are only 15.00!!
I know when my daughter and I saw them about a year ago - different brand at a local shop - they wanted over 30.00 for only 7 colors! Here you get 12 colors for a lot less and they work a lot better than the others we sampled. In fact they work very well and this is so easy to do even I was able to do it without my daughter's help! Okay taking the photos was not as easy on my own haha but I had a great time.
So here are my photos:
Wicked Crown Hair Color Chalks come packaged nicely in colorful packaging with instructions on the back.
Opening up the package the chalks are protected by a foam inner liner and plastic sheet to keep colors from dusting on other items as you store them and in between use as they dry back out.
Applying the color on damp hair in strands.
Progression of hair drying. Colors do appear a little less vivid once they dry but that is normal as our hair itself appears more bright when wet. This is an expected thing also my hair is rather dark so the colors would show better on someone with lighter hair. Although I could see the lighter colors showing up very well on dark hair. Your experience my be different from my own but I am happy with the way mine looks.
Final outcome! What fun! You can see that the chalks do not look all dried up on my hair and I was able to brush through it had I wanted to style it.
I am looking forward to using these chalks when I go out soon. I really like the darker streaks are they are more subtle but I am going to also use some brighter colors this spring.
What do you think of the
Wicked Crown Hair Color Chalks? Would you use these? Do you have some already? Are you going to buy some? I hope you do, women of midlife need and deserve to have fun too!
Disclosure: I received product in exchange for review purposes, however my opinoins stated in this post are my own. Powered by BrandBacker.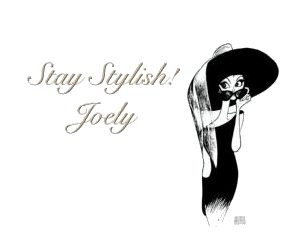 ---
I love comments! Please join in discussion, ask questions, or leave tips for other readers. Comments truly are the driving force behind any blog as it helps the blogger to know what you, the reader want to see more of!
Please Join my Facebook Group
Also On: