Part of your essential spring wardrobe is a lovely spring scent! I know I feel naked without wearing perfume. Get ready for your signature spring scent with this unique subscription service from Scentbird.
I Love This Photo – Taken By Me!
I have written about Scentbird before and you can see previous reviews here.
ScentBird is a unique and wonderful monthly subscription service that sends you a new perfume to try each month! You will also get in your first shipment a luxury case to carry your atomizer in.

Like many subscription services you can also earn free months when you refer new members. For only three referrals you get a free month. For six referrals you get three free months, and for twelve referrals you get six free months.
When you first go to the site you take a perfume quiz which gets your started on your fragrance journey. I love quizzes like this. It reminded me of one of those quizzes on Facebook where you select a mood, or location, to determine your scent personality. Mine was pretty on target and once done the site popped up several suggestions of perfumes that I may want to try based on my answers to the quiz.
Each month you will receive 8ml of a new perfume, selected by you and saved to your perfume queue for only 14.95 and the size is perfect for a good 30 days if not more, depending on your daily use. The 14.95 per month fee is based on a month to month subscription. If you opt in for a longer subscription there are discounts which are as follows:
3-months: $14.50/month ($43.50) – Free Shipping
6-months: $14.00/month ($84.00) – Save $6, Free Shipping
12-months: $13.50/month ($162.00) – Save $6, Free Shipping BEST VALUE!
There are no hidden fees or additional charges for Shipping & Handling.
Note: Scentbird takes pride in only offering 100% authentic perfumes. We never carry fakes, knockoffs or imitations. We take this really seriously.Please note, we are not associated with the designer or the designer's perfume manufacturer in any way.


Also if you ever want to cancel, you do so right from the website! No having to call in and hope to reach someone to cancel which has been a frustration of my own with other subscription services.
I selected for review Salvatore Ferragamo's Signorina perfume. Signorina is a celebration of chic girls with a sophisticated, fresh-scent signature. Elegant jasmine and the unexpected, delicate sweetness of pannacotta are blended together to create a refined and memorable fragrance.
Fragrance Notes:
Pannacotta
Jasmine
Red Currant
Peony
Rose
Pink Pepper
Salvatore Ferragamo's Signorina perfume is suggested for office, and is said to be elegant, and sweet. I agree that it is all of those things and I absolutely love this scent. It truly is a classic fragrance, somewhat creamy, lovely floral notes, definitely sweet, and just a dash of spice from the pink pepper. It has a lot of layers and I love each one. There is something mysterious about this scent, you think at first it may be just this innocent aroma of flowers and sugar, but then you start to get the true depths of the scent layers coming through. My husband loves it. Simple, yet has this sneaking depth of complexity that keeps him guessing!
When you first subscribe to Scentbird you will get a designer atomizer with twist up action:
You can easily take one scent out and replace it with another scent from Scentbird as you continue your monthly subscription.
Scentbird also features a scent of the month. March's scent of the month is Anna Sui La Vie De Boheme, a floral fruity scent with a woody background, playful and whimsical. With notes of Turkish Rose, Sparkling Pear, Peony, and Berries. Sounds yummy doesn't it!? The scent is said to symbolize good fortune, beauty, and friendship. I can go for that!
I adore the beautiful bottle which is truly indicative of springtime! You can select this perfume or any perfume you wish available through Scentbird and so far I have discovered any perfume I want to try is provided by them!
Get your Spring Wardrobe ready with some new scents from Scentbird, you may just find that one signature scent you can't live without!
Use Coupon Code Stay25 for 25% off your first perfume!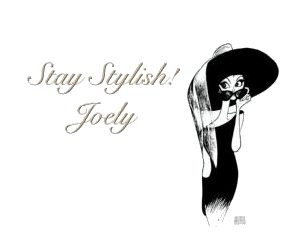 I love comments! Please join in discussion, ask questions, or leave tips for other readers. Comments truly are the driving force behind any blog as it helps the blogger to know what you, the reader want to see more of!
Please Join my Facebook Group

Also On: