Ladies, I love finding out about new products, new to me anyway, so I like to share them with you when I come across them.
A friend of mine, Theresa Guilliam is an Independent Consultant for Arbonne and she introduced me to them and sent me some samples of their skin care line.
This is the set I tried!

The brand is called Arbonne. If you live in the UK you probably already know about it, but if you are like me, in the USA, you don't always catch wind of brands from other places.
Arbonne is an all natural beauty care line originated in the UK. Arbonne's promise is to deliver pure, safe and beneficial products in line with our botanical tradition. They are dedicated to bringing beauty health and prosperity into your life and the life of others.
Arbonne product advantage is – Plant based – Vegan – Advanced Swiss Science.
No Parabens – No animal products – No mineral oil or petroleum.
No synthetic dyes or fragrances – Ph correct – Hypoallergenic.
Dermotologists tested – Never tested on animals.
Sounds great to me!
Arbonne offers the following Skin Care Systems:
RE9 Advanced & RE9 Advanced for men (anti-aging)
FC5 Complexion Perfecting Set (oily/combination skin)
Arbonne Intelligence Genius
Calm Skin Care Set (sensitive, dryness and discomfort)
ABC Arbonne Baby Care Set
How Cute they even have a baby care set!
So Sweet – Baby Care Line!
All Arbonne products are great for people that suffer from rosacea. (reddening skin)
Their Hair Care Sets Include:
Pure Vibrance (chemically treated hair)
Arbonne Intelligence (help hair shine and eliminating annoying dry scalp)
FC5 (rich moisture infused to help restore lustre)
Arbonne also offers a Sun Care Line, Health Products such as Toothpaste and Deodorant, and aMakeup line as well including cosmetics for face, cheeks, eyes, lips, palettes and sets, accessories and summer cosmetics.
If you know me, you know this is what I want to try most!
Not only does Arbonne offer all of the above but you can also find fragrances for men and women, a nutrition range including Vitamins/Minerals, Protein, Fibre, Omega 3, Antioxidants, Healthy snacks and Beverages, Fittness -( men, women and kids/teens.)
They have it all!
If Arbonne sounds like something you would like to try visit Theresa's Facebook Page and connect with her to learn more. Or you can go direct to the Arbonne Site here for UK residents, or here for USA residents.
If you order please use Theresa's Arbonne ID which is 441267494 and she will become your personal consultant!
If you have questions about the Arbonne line, what prodcuts are right for you, or how to order you can email Theresa directly at
theresa.arbonneuk@gmail.com
.
Theresa will get you on the right track for your entire regimen!
Arbonne is worldwide so you do not have to live in the USA or UK to benefit from their products. There is a drop down menu on the website where you can select your country.
Arbonne is internet based only to cut out the middle man so therefore YOU get the HIGHEST QUALITY product much cheaper than if it was to be sold in a retail shop.
Arbonne is used and endorsed by a lot of celebrities including Simon Cowell, Christine Avanti, and Kate Winslet, just to drop a few names.
If you are curious, have questions, or want to order, feel free to reach out to Theresa, she is a real sweet heart and won't high pressure sell you!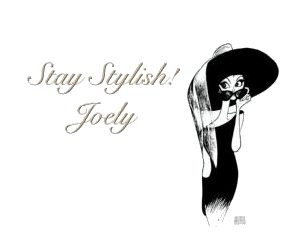 I love comments! Please join in discussion, ask questions, or leave tips for other readers. Comments truly are the driving force behind any blog as it helps the blogger to know what you, the reader want to see more of!
Please Join my Facebook Group

Also On: