Arvazallia Advanced Hair Repair Moisturizing Shampoo and Repair Daily Conditioner are Members of the Arvazallia Advanced Hair Repair System. These products are specially formulated to work in combination to Restore, Strengthen, and Revitalize hair that is dry or that has been damaged or weakened by heat styling, chemical processing, or coloring.
I was given the opportunity to try these products in exchange for a review. I have to say although I am dedicated to another brand I was surprised by this product. First of all when you smell the lovely scent of these hair care items you are going to swoon! My husband was the first to open them and give them a sniff and his eyes got huge and he remarked on how great they smelled. Then when I smelled them the first thing I thought of was when I am sitting in the chair at the hair dresser and she begins to wash my hair, I am a sucker for smelly good things, and I always end up buying product at the stylists because of the lovely aromas. However, often I get sucked in by those lovely scents and the products just don't live up to the hype. In this case I have to say I am surprised and pleased after using them and I also love the scent!


The advanced proprietary formulas of Arvazallia Advanced Hair Repair Moisturizing Shampoo and Repair Daily Conditioner, which are infused with both the highest quality cosmetic grade Argan oil and Macadamia oil, nourishes hair with essential nutrients while fortifying and strengthening each strand of hair by sealing dents and divots found in dry and damaged hair. This promotes natural hair growth and improves the texture, elasticity, and manageability of your hair giving it a beautiful healthy look and a luminous shine.
Here are my photos:
Arvazallia Hair Products
When you receive your Arvazallia hair products they will come shrink wrapped and won't spill in shipping. Unwrap and you can already smell the amazing scent of the products! You will have to take a foil cover off the shampoo and conditioner under the cap before first use, but even before removing the foil caps you can smell the amazing aroma!
My Hair Looked Glossy!
After shampooing and conditioning with Arvazallia Advanced Hair Repair Moisturizing Shampoo and Repair Daily Conditioner
my hair was so shiny! It looked as though I had used a gloss on my hair! In the photo above I had not done any styling nor put any other product in my hair and you can see just how glowing it is! Also when I used the products in the shower I could feel the products plumping up my hair, making it feel thicker! I can use all the added thickness I can get!
I have not yet used the mask but I love the thick rich texture of it and can't wait to give it a try. I am just so impressed with this shampoo and conditioner already I wanted to let you all know about it as soon as possible.
It feels good, smells good, and looks good in the packaging. I like that the bottles are slender too as I have small hands and am always dropping things in the shower. These are easy to manage.
If you love smelly good products, added thickness, natural products, check this out.
~ Utilizes Advanced Proprietary Formula that Repairs, Restores, and Strengthens Hair that has been Damaged by Heat Styling, Coloring, or Chemical Treatments.

~ Hydrates and Moisturizes Dry Hair Locking in Moisture and improving its Texture and Manageability Leaving it Vibrant and Healthy Looking.
~ Sulfate Free and Paraben Free – Safe for Use with Brazilian Keratin or Color Treatments. Utilizes Highly Effective but Gentle Cleansing Agents that Deeply Cleanses without Drying, Fading, or Stripping Hair of Color or Moisture.

~ Nourishes Your Hair With Vitamin and Nutrient Rich Moroccan Cosmetic Grade Argan Oil and Macadamia Oil Which Helps To Promote Natural Hair Growth While Also Giving Your Hair a Lasting Luminous Shine. Highly Effective For All Hair Types Including Permed, Natural, and Curly Hair.
Get it here Advanced Hair Repair Moisturizing Sulfate Free Shampoo with Argan Oil and Macadamia Oil By Arvazallia




Disclosure: I was provided product in exchange for review.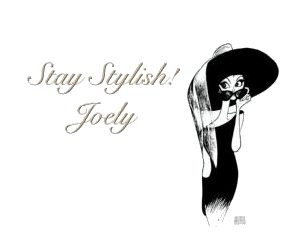 I love comments! Please join in discussion, ask questions, or leave tips for other readers. Comments truly are the driving force behind any blog as it helps the blogger to know what you, the reader want to see more of!
Please Join my Facebook Group

Also On: