I want to take a moment to thank my friend Carol of Intrice Blog, a wonderful woman and blogger who has a clear outlook, and honest perspective of products she reviews.
Please check out her blog!
The Versatile Blogger Award is given to those who meet the following requirements:


When you consider nominating a fellow blogger for the Versatile Blogger Award, consider the quality of the writing, the uniqueness of the subjects covered, the level of love displayed in the words on the virtual page. Or, of course, the quality of the photographs and the level of love displayed in the taking of them. Honor those bloggers who bring something special to your life whether every day or only now and then.
I am honored that Carol views my blog in this way. Thank you Carol!
Because I have been awarded this before I am going to forgo doing it again, but I did want to give notice to the wonderful blogger who nominated me because I am also an admirer of her work!
Once again please go check out Intrice Blog for more great reviews and another perspective.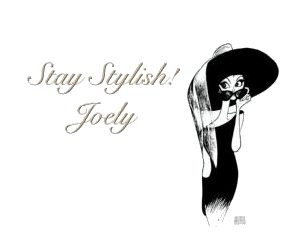 I love comments! Please join in discussion, ask questions, or leave tips for other readers. Comments truly are the driving force behind any blog as it helps the blogger to know what you, the reader want to see more of!
Please Join my Facebook Group

Also On: