Readers, and fellow bloggers alike, are you ready for the 2015 Spring Fashionista Giveaway Event?
It's coming very soon!
March 12th through March 20th in fact!
Here are the details:
Largest fashion giveaway event on the Internet…PERIOD
$26,000 in prizes
105 + participating bloggers
Each individual blog has a minimum of $125 prize!
3/4 million entries
All Fashion! Only Fashion!
Eight consecutive events in this semi-annual extravaganza.

Are you an ENTRANT/READER and want to be part of the event?
Just
sign up for our emails
in order to get all the news leading up to the event. Show up here on March 12-20 to enter all 113+ Giveaways + a wonderful Grand Prize of $500 PayPal+$26,000+ in fashion prizes!
Monroe and Main is our 1st Prize sponsor with a $300 site credit for your very own shopping spree! Monroe and Main is a ladies clothing company that features both regular and plus sizes in all the current trends. We currently have a large giveaway event going on with Monroe and Main ($100 Spring Prize bundle), so head over HERE to enter now.
Are you a COMPANY and want to be part of the event?
Contact Shelley, Still Blonde after all these YEARS (stillblondeafteralltheseyears@gmail.com) or Katie, Modly Chic (modlychic@gmail.com), the co-hosts of this event for sponsorship opportunities or to sponsor individual bloggers.
Are you a BLOGGER and want to be part of the event?
Fill out this form and become a Fashionista! (There's still time to register for spring!) You'll also qualify for all our PR opportunities over the next 6 months!
As for Fashion Beyond Forty … The prize being offered on here will be from our beloved James & Co. retail value of 160.00!
I can't wait for the Spring Fashionista Event to begin!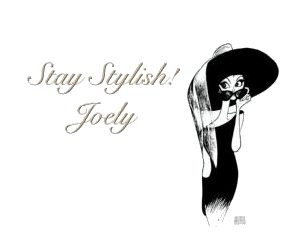 I love comments! Please join in discussion, ask questions, or leave tips for other readers. Comments truly are the driving force behind any blog as it helps the blogger to know what you, the reader want to see more of!
Please Join my Facebook Group

Also On: