Today I am very happy to announce not one, but three drawing winners! Also be sure to check back as I have some pretty big giveaway events coming up soon!
Congratulations to Erica A. on winning the Konjac Sponge Giveaway in the Be Our Valentine Giveaway Hop!
Also congratulations to Holly S. for winning the KMS Quick Dry Spray Giveaway!
And lastly congrats to Sandra W. on winning the 9th & & Elm 100.00 Gift Card Giveaway.
Very happy that three more lovely ladies have won something here on Fashion Beyond Forty.
Today, for me, Happiness Is … making others happy.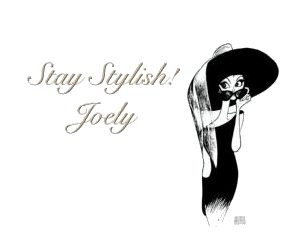 I love comments! Please join in discussion, ask questions, or leave tips for other readers. Comments truly are the driving force behind any blog as it helps the blogger to know what you, the reader want to see more of!
Please Join my Facebook Group

Also On: