Ladies, I told you this one was going to be good, and it sure is! I keep saying with each Glossybox I receive that it is my favorite and each time, it is!
I have to say if I could only subscribe to one box, ever, this is the box I would subscribe to! If I could take one subscription with me to a deserted island, this is the box!
Last month Glossybox let us see what would be inside the February box with a big time sneak peek, and I know it is because they are proud of it, and they should be! Also they didn't want any of us to miss this fantastic February box! Although last month's box was pretty killer too!
You can see all of my past Glossybox reviews here.
A quick run down on how Glossybox works, but there is more detail in past reviews.
There are four different types of GLOSSYBOX subscriptions: a monthly package ($21/month), a 3-month package ($60), a 6-month package ($115), and a 12 month package ($220). All regular subscriptions are recurring, unless cancelled within the term deadline.
*Canadian addresses will incur a $5 shipping fee.
All I can say is that it is worth every penny! Also there are often coupon codes available. I always suggest you check retailmenot.com or verifiedcodes.com for deals! You will also often find that I put coupon codes up as well when I know they are working codes.
So, lets get into it! Here are the photos of my February Glossybox!
Glossybox February 2015 Unboxing
Each Glossybox Comes With a Full Color Fold Out
This ADORABLE Lippy is Perfect for Sitting Atop a Fancy Makeup Table
Unwash – Julep – and Teadora – Perfect!
As it Looks When the Lid is Removed
All Setting Up Ready to Use!
Isn't it Perfection!?
I have used the Unwash and love it! My hair feels so soft and managable, and is super shiny! There is no lather to this and I believe this is supposed to be like Ren, which I have never tried, but have wanted to! I love the way the Unwash "washed" my hair!
The Julep polish went straight to my daughter because she is a nail goddness and has the pretties long fingers and nails. I have a hard time with glitter polish anyway. Its very pretty on her!
I set the Teadora soap in my tub organizer and it will be used when I have time to relax in a bubble bath.
The Yogi Flow, ladies, I am in love! The fragrance is fantastic and it left my skin feeling very clean and moisturized.
As for the Tinties lip butter, it is the perfect light pretty rose, for an old time glamour shot of color! Love it and of course the packaging is adorable!
Oh and did you get a look at the box itself? This is a keepsake box! I had planned to put all of the cards my husband had given to me in it but I may come up with another use for it.
This was the perfect Valentine's Day gift to myself. Yay Me! haha
If you want to try out Glossybox please do not hesitate! They are amazing, and you deserve it!
Disclosure: Referral Links are within this post.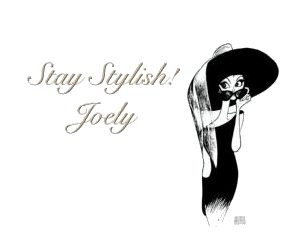 I love comments! Please join in discussion, ask questions, or leave tips for other readers. Comments truly are the driving force behind any blog as it helps the blogger to know what you, the reader want to see more of!
Please Join my Facebook Group

Also On: