Ladies I live in Kansas and this dress just called to me. A little bit cowgirl, a little bit Dorothy from Wizzard of Oz, and a definitive throw back to the 1940's / 50's housewife era. The pattern also reminds me a bit of a tablecloth, but all of that aside, the reason I opted to buy this dress to share with you is because it is the perfect way to show you just how well fitted eShakti dresses truly are when you have them custom sized to your measurements!
I truly can not emote just how wonderful the eShakti team is at making dresses that compliment the curves, or lack of curves in a woman's figure. When a dress fits right, it feels right, and when you feel good you look good!
This dress is super cute, even if it reminds me of a million different things, and if I need to grab my picnic basket and take Toto in tow with me, well then I will because this Kansas girl loves every dress she has bought at eShakti!
I took this dress and quite easily styled it two directions. One is a "day" look for the office, or could even work for a party. The other look is my "play" look which is perfect for those spring and summer picnics, office parties where you are going to meet the boss, or a romp at the local flower garden. Either way you style it, notice how well fitted this dress is.
I am not a tiny woman. I am thick all the way through. My uncle always told me when I was younger that I am built like a linebacker. I am short, top heavy, with thick shoulders and upper arms. I have a limited waist line, and thick strong thighs, not to mention my calves are solid as well. You can see how feminine and flattering this dress is on me. Its not just about the style of dress either, although the cute tie waist does help accentuate my waistline, it is mostly about how each dress can be, if you elect for it, to be made exactly to your measurements, and I am not just talking bust, waist, and hips, but every measurement you can think of from shoulders, to upper arm, to lower bust area!
Also, you can elect on most styles for different necklines, sleeve lengths, and dress lengths.
Here are my photos:
And for grins and giggles the following two magic camera additions:
Do you ever feel trapped in your clothing? Do you ever feel if you move just the wrong way one time something is going to pop open, or off? I never feel this way in my eShakti clothing! This dress as a snap closure right at the cleavage line of my bust and not once in all of the photos we took in this dress, did that snap closure pop open. Ladies with my bust that is saying a lot!
When you are considering buying new clothing, be sure to check eShakti out please. You will be so happy that you did! Not only are the dresses amazing but the prices are quite amazing as well!
Sign up for email notifications from eShakti and get 25.00 off your first purchase! 25.00 off is no small deal when it is not limited to full price items, and it stacks with other coupon codes such as those currently listed on Retailmenot or Verified Codes.
NOTE: LIMITED TIME OFFER – Register Today and get a 40.00 gift code instead of the normal 25.00 code! I have no idea how long this is going to last so don't wait! Go now because on top of all that, there is a 30% off site wide sale going on right now too.
Also, once you place an order you will start getting emails giving you other discount codes to use hand over fist. I mean seriously I received two emails today thanking me for ordering this dress and offering me four other coupon codes! Then I received another email offering another code, all which stack! I have not had time to go place an order but I can't imagine I will pay much for my next eShakti Dress!
I am in love with eShakti and I know you will be too. Have fun shopping ladies!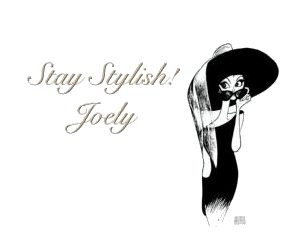 I love comments! Please join in discussion, ask questions, or leave tips for other readers. Comments truly are the driving force behind any blog as it helps the blogger to know what you, the reader want to see more of!
Please Join my Facebook Group

Also On: