Ladies, we hear so much about men and hair loss but the fact is women suffer from this as well. My hair has always been thin, even as a child, but when I hit around the age of thirty I noticed my hair coming out in clumps! This could happen simply when brushing my hair, but most of the time it was in the shower. I also know at that time I was not using very good shampoo or conditioner, let alone other anti aging, or even salon quality product in my hair.
Since then I have learned a lot about hair care, and come to understand the importance of using good quality product. My hair has stopped falling out in the shower, and I get only a normal amount of strands in loose in my hair brush. I still have thin hair, but my hair is much fuller and thicker than it used to be thanks to using quality product in my hair.
When I heard about an opportunity to review the Pura d'or hair and body care line I knew this would be something my readers could appreciate, and very well may need in their life right now!
First, let's learn about the brand...
Check Out The Natural Ingredients!
About the Brand :
For more than four years, Pura d'or has been growing a culture planted on a natural set of values and beliefs. But when all is said and done it comes down to one unified mission—to create organic personal care solutions that naturally work.

All our ingredients are grown on trees, not in test tubes. Our products are artisanally handcrafted by a hybrid team of artists and scientists, not by machines. Some say that this is a step backward, but we believe that this is a step in the direction of how things should be.

Pura d'or creates better beauty products from ingredients that are not only naturally beneficial, but are also sustainably grown and raised with respect for the animals that eat them and the people who produce them.
I could go on and on about the company, their green standards, the USDA Certification, their mission, etc but you can find out more about that on the website.
What I want to tell you about is my personal experience.
First of all the shampoo itself does have a medicinal / herbaceous aroma but being a person who loves natural products, I am alright with that. I know that it is working and it feels amazing on my scalp! However, do not despair, I too love my smelly good products, and the conditioner makes up for it! The aroma of the conditioner has the perfect amount of lavender and vanilla. I love it.
More importantly, the way it makes your hair feel after it dries is really nice, it instantly feels quite a bit fuller. I have been using my products for about a week now and really have enjoyed the way my hair is feeling fuller, but also the strands of my hair feel thicker as well. This is highly unusual for me because my hair strands have always been so thin that when I put my hair into a pony tail (back in the days when my hair was long enough to do so) there was almost nothing there! It was almost embarrassing to try wearing one! This is the reason why I cut my hair short to begin with! I got tired of styling it every single day and I could not wear a pony tail without looking silly! Needless to say, I have been growing my hair out, my hair is growing faster than ever, and I can't wait to see if I can do my hair in an up-do, let alone a pony tail! You see styling my hair in an up-do before was out of the question as well, because my hair being so fine, and thin, it just slipped right out of any style.
The texture of my hair is so much different now, I do believe I can style my hair once it has grown out. I am really glad I have found Pura d'or.
I also was lucky enough to get their argon oil as well and I love it. I can't tell you how many ways you can use argon oil but a few of the ways I use it is for dry skin, especially on my elbows which get terribly dry for some reason. I use it on my psoriasis break outs, and as a hair oil treatment every week or so. When I notice the ends of my hair drying out or splitting from styling, I put some on my ends. Its a good product! If you want to give them a try you can visit their site linked above or c
heck them out also on their social media:
Facebook
Instagram
Twitter
**COUPON ALERT**
Use Code START20 for 20% off *new customers only (**limited time offer)
Disclosure: I received this product free for review, however I really enjoy this product and am happy to share this information with you.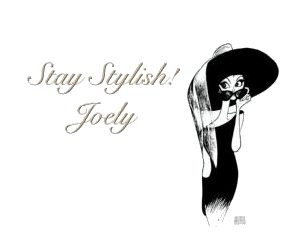 ---
I love comments! Please join in discussion, ask questions, or leave tips for other readers. Comments truly are the driving force behind any blog as it helps the blogger to know what you, the reader want to see more of!
Please Join my Facebook Group
Also On: