Spring is about upon us ladies and I am getting ready for my spring wardrobe to look much more fabulous this year with the help of Monroe and Main's Stunning Spring Fashions!

Take a look at some of the outfits I have styled focusing on Monroe and Main items and then get ready to enter an amazing giveaway for three super stunning items from Monroe and Main totaling over 109 dollars!
It was really difficult to decide which Monroe and Main items to share with you because they offer so many wonderful fashions, and so many styles that fit my body type perfectly. Monrow and Main seeks to fit women of many sizes offering both misses and plus sizing on their website.
I decided on this lovely colorblock dress, and this sweet Love Knot Top.
Colorblock Dress: Effortlessly chic. It's so simple in a bold look that flatters your silhouette with a mock belt and deep V-neck. 38″ l for size M. Polyester/spandex; machine wash. Made in USA and imported. Available only in Black Multi.

Love Knot Top: Artfully knotted, this pretty top intertwines a unique collar with tunic-length coverage for full flattery. Viscose/spandex; polyester mesh. Machine wash. Imported.

My first selection – the Love Knot Top – from Monroe and Main's On Trend Collection sure is a looker!
I took my Love Knot Top from Day to Play with some simple accessory adjustments:

I love items that can easily go from day time, business wear, or date night, to a playful no muss no fuss look. This Love Knot Top is so stylish, yet so super comfortable! Paired with a nude skirt and light pink tote for daytime, add some gold earrings, a classic barrette, you are ready for the board room, or a fancy brunch, yet completely at ease and in comfort.
Paired with some skinny jeans, some fun fancy sandals, fun earrings, and a bright fuchsia tote, you are ready for shopping with the girls, or a fun night of pizza and pool.
This Love Knot top is one of my favorite tops for spring because it is so transitional from day to evening wear and flatters my size 12 figure perfectly. With fun detail and stunning design, you really do not need to worry much about what to pair this top with, but that does not mean I didn't have some fun mixing things up just a little. Really just switching out your bag can make a big difference! Check out some of my various options:
Add a Little More Fun with a Metallic Bag!
This playful metallic bag, perfectly matched with some fun metallic sandals, and seashell Earrings (also from Monroe and Main) makes you want to go to the beach, oh yes spring is coming soon and I am ready. This love knot top is so sweet and adorable with its playful neckline, the entire look just says "I'm ready for some fun!"
Some Fun Sunnies Always Add A Dash of Whimsy!
I just love these oversized sunnies which add a whimsical feel to the look. Because of the love knot twisted neckline you really do not need to add much to make yourself stand out. Be bold this spring, have fun, be playful, and alluring in the Love Knot Top from Monroe and Main.
No Necklace Needed – This Cute Love Knot Design Has It All!
Looking put together, smart, and feeling free has never been easier than in Monroe and Main's easy fit fashions! I find all of Monroe and Main's clothing to be so forging to my figure.
The Love Knot Top is Figure Flattering with a Forgiving Flexibility
And because even in the spring it can still be chilly in some places, like where I live, I also paired this sweet Love Knot Top with a cute cardigan and boots:
This is a great look for going to the coffee house to sit and read your favorite book, to the student library if you are taking classes in the evening, or just lounging around your house. You can see how the adorable neckline still takes center stage even when wearing your favorite cardigan!
My second selection from the Monroe and Main Spring Fashion Line – Flattering Styles Collection is the Colorblock Dress.
Sassy to Sultry with Monroe and Main


I took my Colorblock Dress from Sassy to Sultry with a simple change in accessories and added a jacket for the sultry evening look.
Just a Little Sassy with the Sunnies in my Colorblock Dress from Monroe and Main


Having a little fun in the sun in this bright and bold Colorblock dress from Monroe and Main with some wedge sandals, statement necklace, matching earrings, sunnies, and a bold watch.
Its all about the dress, but the right accessories help too.

A cute bag adds even more whimsey to this bold, and stunning dress. I had a great time styling the Colorblock dress and you can too. With the vivid, bright colors, fun style, and easy wear, you won't have to stress about the dress or what to accessorize it with, there are so many directions you can go.
Even without all the accessories this dress just shines!


If you are looking for a dress that flatters your figure, and your curves, a dress that stands out, makes a statement, and just brightens up the room, or the outdoors, this is your dress ladies. You just can't help but smile when you wear Monroe and Main Flattering Styles Collection fashions! This line is made to make you look, and feel your best!


Now this dress isn't just all fun and games ladies. You can also take it to a more sultry evening look if you wish. This is the perfect way to style this dress if you want to go out for the evening to the Theatre. My husband and I often go to our local community Theatre, which does not call for formal wear, but something like this is perfect for the event:
Just a little on the sultry edge.


Just add a cute jacket, swap out the pink shoes for black, add a small clutch in place of the bag, and shift your jewelry to something more subtle and dark. Although I always love my statement jewelery you can "tone it down" by going with black, gold, or silver, no need for all the colors for this look.


With the way this dress hugs and compliments your curves, you won't need to worry about adding too many accessories. People will stare, and that is a good thing!
Sultry can still be fun with a pop of color!


Who said sultry can't be fun? I love the pop of color from the Colorblock dress with it's wrap design narrowing the waistline, and the v-neck giving that extra boost to the bust, you can't go wrong! This dress hangs, and swings perfectly when you walk, adding to that sultry allure, thanks to Monroe and Main!
Enter for one of 27 chances to win this giveaway prize pack below, then check the link ups for 26 other blogs to enter at!
Monroe and Main Stunning Spring Fashions Giveaway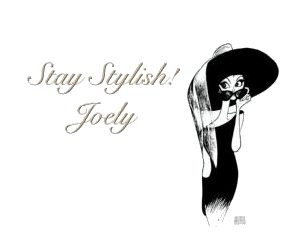 I love comments! Please join in discussion, ask questions, or leave tips for other readers. Comments truly are the driving force behind any blog as it helps the blogger to know what you, the reader want to see more of!
Please Join my Facebook Group

Also On: