Ladies, I am so very excited to introduce to you today Lotus Resort Wear! I found out about Lotus Resort Wear while looking through some blogger sites to find new ways to show my readers new things. I contacted them about showcasing their sarongs, and they responded right away!

Since then I have had nothing but a very positive experience with the people behind this product and have fallen in love with their sarongs.
Now I do not have a cruise or beach vacation planned for this summer, but I know many of you may have and if you do, this is something you will need to pack for your summer resort wear! Even if you are like me, and unable to take your dream vacation, you will find that these sarongs are very versatile for the pool, beach wear, summer cook out parties, and anytime you want to feel foot loose and fancy free! Fancy free or not, you will feel quite stylish in these lovely hand made sarongs! Plus, they are super affordable, around 20.00 each!
I was allowed to select two sarongs to show you. I allowed my daughter to select one of the prints, and I selected the other. My daughter chose the lighter sarong, which you can find here, and I chose a darker print with Pantone's Color Of the Year Marsala! You can find the sarong I selected here.

Take a look at the fabrics up close:
Love These Colors from Lotus Resort Wear!
Now I have to tell you, somehow my camera is having issues. I wish that you could see just how amazing these fabrics are. Truly my photos do them no justice! My daughters lighter fabric (below) even has texture to it! I think my husband messed with my camera settings and I need to discuss that with him when he returns home from work, so forgive the upcoming photos of me showing off the ways you can style the sarongs but I wanted to give you an idea of the different ways you can wear them!
Another confession, I am not too savvy when it comes to styling sarongs! My daughter is, but she has been away a lot lately for her new job, so I did not have her around to help me. Needless to say, even with my limited ability to style sarongs, I found it super easy to come up with some great ways to style them! In addition, Lotus Resort Wear will send with your sarong(s) a fold out with ideas of ways to style your sarong, a cute heart shaped sarong clip, and I also received some wonderful samples to help protect my skin this summer! I felt these were some amazing additions to an already wonderful product that is already very inexpensive for the amazing quality!
To give you a better idea of how beautiful these sarongs are let me show you Lotus Resort Wear photos before I show you my own:
Bright Vivid Colors For Summer! Lotus Resort Wear Sarong
Pantone's Color of the Year Marsala Lotus Resort Wear Sarong.
And now, for my lack luster photos, only to show you how I styled my sarongs, please ignore poor photo quality:
Short, but not too short, Super Cute way to wear your Lotus Resort Wear Sarong.
Tied around Neck or Waist Tied in Longer Length. Show Some Leg Or Not.
On top, my favorite way to wear the Lotus Resort Wear Sarong, or on bottom a cute sliming tied waist.
My favorite style is the top two photos in the collage right above here. I found this style to be super pretty and I could totally have a few drinks beachside wearing this styled this way! It is a little bit more stylish and fancy than the other methods or wrapping the sarongs, but I love the versatility and ability to go super casual or more dressed up.
Ladies I am not a small person, I am short, but I have ample measurements, I did not feel that I had to struggle to get enough material to cover myself and I am somewhat modest. Lotus Resort Wear does give the measurements of their models on their website which is a helpful thing when deciding if the sarongs are right for you or not.
Regardless of your size, there are many ways you can style the sarongs to fit you.
Now, if sarongs are not really your style, but you still want something stylish to cover up with this summer, check this out:
Lotus Resort Wear Kimono
Lotus Resort Wear also carries Kimonos and Tunics! I absolutely LOVE the colors of this one. I think I have to get my hands on this specific item for my summer wear.
Trust me ladies, if I can style a sarong, you can too. I am by no means any expert but I had so much fun wrapping, twisting, and tying, my sarongs! I can't wait for my daughter to be home long enough so we can play around with them some more. I know she can teach me many ways to wear the sarong and I also have the handy fold out Lotus Resort Wear provided as well.
If you are still not sure that either of these items are your style then you may like some of Lotus Resort Wear's other items. Here are a couple I really love which are in their Sale area on their website.
Also Available in Other Colors
Even A Little More Decedent!
You can probably tell I am really enamored with Lotus Resort Wear from all the photos I am posting and there are so many more I would love to show you but you can check them out for yourself.
I hope everyone has a beautiful summer, I know I can't wait for it to arrive here and let me know in the comments what you think of the Lotus Resort Wear fashions, and if you have any travel plans that you could wear these pretty sarongs, tunics or cover ups to!
Follow Lotus Resort Wear.
Disclosure: I received two sarongs in exchange for a review. I reached out to Lotus Resort Wear because I loved what I saw about them, after my experience with their products, and customer service I am happy to be reviewing their items.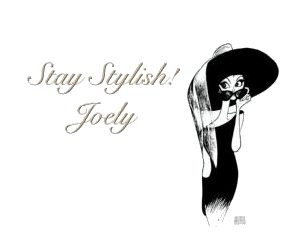 I love comments! Please join in discussion, ask questions, or leave tips for other readers. Comments truly are the driving force behind any blog as it helps the blogger to know what you, the reader want to see more of!
Please Join my Facebook Group

Also On: