Disclosure: Affiliate and referral links are used in this post.
Ladies, you know how I have a passion for all things James & Co and until recently the only way to get our hands on these Vegan Faux Leather goodies was via Amazon. Well James & Co has opened its doors to the USA and the UK!
Please read all about the lovely Anne Hurley and the story behind James & Co!
You may already love James & Co products but you will love Anne as well after reading it.
Needless to say in honor of James & Co opening up to more customers, I wanted to do a review of the much desired Maureen Trench Coat! Many of you have said in past giveaways and reviews that you love this coat, and I sure do as well! So today I want to show you my photo shoot and tell you more about the Maureen Trench!
Also in other amazing news, stay tuned to the blog because James & Co will be sponsoring the 2015 Spring Fashionista Giveaway! I don't want to tell you just yet what they are offering but let me tell you it is fantastic and the total retail value is 160.00!
For now however, let's look at the Maureen Trench Coat from James & Co.
The James&Co Maureen women's vegan faux leather trench coat is strong yet dainty, stylish yet 'look-at-me'.
The double-breasted trench coat has evolved a tender side from its historically military origins. The dramatic lapels are complemented by eight oversized buttons and a self-belt sits elegantly around the waist. On the back, stylish and practical elements continue with a shoulder-to-shoulder curved vent.
The distinct straight panelling enhances the sophistication of this soft matte faux leather jacket.
Cruelty free alternative to leather.
I will mention a few details that I personally love but I think the following photos speak for themselves!
Pantone's Color of the Year Marsala!
I don't know if you heard but Marsala is Pantone's Color of the Year! This Maureen Trench fits the bill perfectly to show off your style sense with this deep red color. I love it!
Much like the fortified wine that gives Marsala its name, this tasteful hue embodies the satisfying richness of a fulfilling meal while its grounding red-brown roots emanate a sophisticated, natural earthiness. This hearty, yet stylish tone is universally appealing and translates easily to fashion, beauty, industrial design, home furnishings and interiors.
The Versatility of Marsala
Equally appealing to men and women, Marsala is a stirring and flavorful shade for apparel and accessories, one that encourages color creativity and experimentation
Flattering against many skin tones, sultry and subtle Marsala is a great go-to color for beauty, providing enormous highlight for the cheek, and a captivating pop of color for nails, shadows lips and hair.
Dramatic and at the same time grounding, the rich and full-bodied red-brown Marsala brings color warmth into home interiors.
An earthy shade with a bit of sophistication, texture is the story in print and packaging. A matte finish highlights Marsala's organic nature while adding a sheen conveys a completely different message of glamour and luxury.
I could not agree more! In fact, you may have seen in some of my past posts that I had recently done some decorating in my home using this color. I am proud to say, if not being overly cocky, that I selected this color to decorate my home before Pantone's article and color of the year choice came out. Yay me!
Styling The Maureen Trench Coat from James & Co.


Styling this beauty could not be easier ladies! I elected to wear my Minnetonka's and carry a fringed clutch that I received in November from Socialbliss. My blouse has a feather print on it so I selected some gold feather drop earrings. There are also feathers hanging from my boots. I liked the idea of an edgy look paired with this glamorous trench. The marsala tone of the jacket has a brown / blue undertone, rather than orange, so it brought out the shades in the blouse well, which is easier to see in the first photo collage.
Close Up Details
The pockets in the Maureen Trench zip up, which I love as I often place my keys or phone in my coat pockets and I have lost items this way in the past. The Maureen Trench Coat can be styled up or down depending on your style needs for the day. I styled mine more toward an earthy approach but this coat can also be worn for a night out, with a dress, or business suit! I love it!
The details from the stitching, to the shoulder to shoulder curved vent make this coat stand out and give a more feminine flair to the traditional trench which can be boxy or too manly on women.
The Maureen Trench Coat also comes in black!
As for sizing, I was able to size down one size in the Maureen Trench, getting a large instead of XL which I did need in the Diane Jacket I reviewed previously.
You can always email the company if you have sizing questions, but they do have sizing charts for each item on their website using Verisize which is quite handy!
Ladies, please give James & Co a warm welcome and visit their newly opened US and UK friendly site! All of their prices are more than fair and they have a sale section as well if you are a budget shopper like myself.
James & Co offers wallets, bags, e gift cards, coats, jackets and more! Each item comes in a James & Co dust cover, a detail I personally love.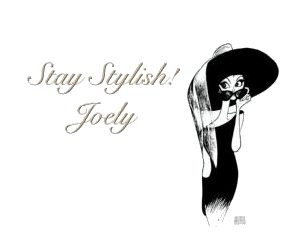 I love comments! Please join in discussion, ask questions, or leave tips for other readers. Comments truly are the driving force behind any blog as it helps the blogger to know what you, the reader want to see more of!
Please Join my Facebook Group

Also On: