I am very happy to introduce you to the Paula Dorf line of cosmetics. I wrote a previous post on Paula Dorf 2 + 1 for Brows and Brow Bush which I absolutely loved and enjoy using even still. Today, I am showing off the Paula Dorf Lipstick in color Legend, and Blush in color Passion.
The lipstick is so super creamy and has good staying power, and I absolutely love the packaging! Not just the pretty silver boxes their cosmetics come in but the lipstick tube itself is very pretty with subtle details you just can't see in the photos. The color Legend is amazing! When I first saw the color as I opened the tube I knew it was a red I was going to love. The blush was a little more on the edge of an earth tone which I was not expecting but I love it and I feel in some way it pulls some pink undertones when paired with my fair complexion and this vivid red lip color!
I have to say I am impressed with the Paula Dorf line overall. Everything I have tried from them has been very high quality with superior pigmentation, and long lasting formula!
Here is a little about Paula Dorf from the company itself:
Paula Dorf is famous for unique "trick" products that offer solutions to every woman's makeup concerns, such as Transformer® (from eye shadow to liquid liner), Perfect Illusion® for lips (ends feathering lips), Perfect Illusion® for eyes (smoothes skin), Perfect Primer® (keeps foundation fresh), Enhancer® baby eyes (brightens eyes) and Clean-Up Stick® (erases makeup mistakes).
Crafting brushes from art supply stores, our early tools included the award winning Foundation Brush, Cheek Cream Brush and Eye Transformer Brush, so unique they are patented. Paula Dorf's designs are so phenomenal that other companies have tried to duplicate them, yet none have been able to match.
After working on our unparalleled brush collection, Paula Dorf Cosmetics created a high quality, long-wearing, easy to use color cosmetic line that is designed for every woman. Our makeup philosophy is to empower women and is captured best in our signature phrase: Become your own makeup artist®
Seen in the latest issues of In Style, Allure, Harper's Bazaar and Elle and on celebrities including Jessica Simpson, Sandra Bullock, Debra Messing and Reneé Zellweger, Paula's products are constantly embraced as industry favorites.
Paula Dorf Cosmetics has received a variety of accolades over the years including multiple "Allure Best of Beauty" awards, Self Magazine's Healthy Beauty Award and the Fashion Group International "Rising Star Entrepreneur of the Year" award in 2006.
I also have some special coupon codes to share with you that Paula Dorf was kind enough to offer so that everyone can try their products.
For 20% off on their lipstick use code LIPCOLOR and for 20% off their cheek color use code CHEEK on their website!
I would really like for you all to try this line. Paula Dorf is an up and coming line for us "mainstrem" folk but the stars have been using it awhile now. Its time we all feel like stars!


Note: I received this product in exchange for a review, however I do very much enjoy Paula Dorf cosmetics, I think they are a good product. Receiving this product in exchange for a review did not sway my opinion or judgement of the product itself.
I love comments! Please join in discussion, ask questions, or leave tips for other readers. Comments truly are the driving force behind any blog as it helps the blogger to know what you, the reader want to see more of!
Please Join my Facebook Group

Also On: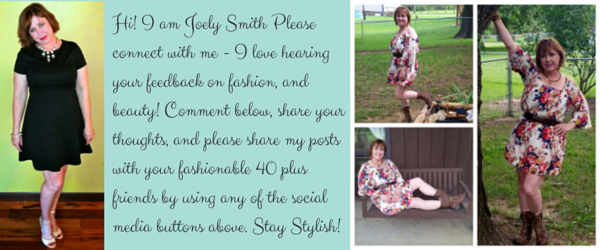 var search_me = '191_38964'; var scriptElems = document.getElementsByTagName('script'), i=scriptElems.length – 1, curLoc; for (; i; –i) { curLoc = scriptElems[i]; if ('innerText' in curLoc) { if (curLoc.innerText.indexOf(search_me)) break; }else if ('textContent' in curLoc) { if (curLoc.textContent.indexOf(search_me)) break; }} addImpression(191,38964);var clkHndlr = function(event) { addListenersForClickAround(191,38964, curLoc); };addEvent(window, 'load', clkHndlr);
var search_me = '190_38965'; var scriptElems = document.getElementsByTagName('script'), i=scriptElems.length – 1, curLoc; for (; i; –i) { curLoc = scriptElems[i]; if ('innerText' in curLoc) { if (curLoc.innerText.indexOf(search_me)) break; }else if ('textContent' in curLoc) { if (curLoc.textContent.indexOf(search_me)) break; }} addImpression(190,38965);var clkHndlr = function(event) { addListenersForClickAround(190,38965, curLoc); };addEvent(window, 'load', clkHndlr);