_atrk_opts = { atrk_acct:"Ug4qk1aklwG27i", domain:"fashionbeyondforty.com",dynamic: true};
(function() { var as = document.createElement('script'); as.type = 'text/javascript'; as.async = true; as.src = "https://d31qbv1cthcecs.cloudfront.net/atrk.js"; var s = document.getElementsByTagName('script')[0];s.parentNode.insertBefore(as, s); })();
This is a Fashionista Event and a promotional item was provided to me by Coupons. com. Hosts for this event are
Still Blonde after all these Years
and
ModlyChic
. Experience, and story are my own.
Its about that time ladies! Black Friday is about here. Are you planning to enter the fray? There are some great deals to be found, and it is well worth the crowds if you can snag one! I will admit, as an avid shopper I have only taken part in a few Black Fridays but the few that I have taken part in have been fun, adventurous, exciting, sometimes funny, yes at times frustrating, but well worth the effort! I always use coupons .com to plan my Black Friday shopping excursions and I always seem to do well!
Here are some of my photos from last year's Christmas unwrapping and our haul thanks to Coupons.com!
My favorite Black Friday was one year when I went Black Friday shopping with a dear friend of mine named Ann. My friend Ann has an amazing personality and when it comes to shopping, she is one of the best, especially when it comes to getting the best deals. I went with her to assist her for the most part because she had a whole list of Black Friday items she needed to score which she found on Coupons .com, while I had only one item in mind, a laptop computer from Best Buy, which I also found on Coupons .com.
I personally prefer online shopping, and Cyber Monday is my favorite shopping day of the year, but my friend Ann is old school, so I wrapped up in my warm clothes, big puffy coat, gloves, scarf, hat, and boots, and trudged out into the wild unknown with her.
We had a definitive plan of action of course, and we had used coupons .com to do all of our shopping research beforehand, which is how I knew I could get a great deal both in store or online on cyber monday for the object of my affection, my laptop. Now granted, I realize my best Black Friday purchase ever was not fashion related, but many of Ann's purchases that day were, and in addition I snagged a few extras I was not planning to buy. More importantly however, is that while not directly fashion related, if not for my wonderful Black Friday laptop, I would not be writing this blog! So indirectly my Black Friday Best Purchase Ever is fashion related!
My Black Friday Laptop Thanks to Coupons .com!
By the way… are you aware of the Coupons.com Black Friday Giveaway? You have to check this out and enter it as it could very well be the answer to all of your holiday woes!
Enter the Black Friday Giveaway for a shot at daily instant prizes AND the $10,000 Grand Prize. Plus, score major savings while you play. There are 100 winners every day! You could be one of them! This event ends November 28th so don't miss out!
I get distracted easily I know, so on with my story… my husband, who is typically the person in our family who would be buying electronics, did in fact score an amazing Black Friday deal that directly effected me! When we were married, we were pretty broke, so my engagement ring was actually a promise ring, and my wedding band was just a band. Nothing wrong with either of those things of course, but he knew how much I would love a nicer wedding set. When Ann and I had made our plans to go Black Friday Shopping, my husband secretly decided to go out as well, and bought me a brand new wedding set, getting over 1000.00 off the regular price! Now that my friends is a great Black Friday deal! What is funny though, is that my sweet husband had no idea just what Black Friday really meant, or what it entailed, which obviously did not effect the great deal he ended up getting, since he had seen me using Coupons .com! It was just rather humorous to hear all about how busy everything was when he finally got to talk to me about his experience.
My Black Friday Wedding Ring!
So yes, great deals are to be had on Black Friday, and if you are brave enough I suggest you experience it at least once in your lifetime. There is nothing like watching your friend running for her coveted sale item and losing a shoe along the way and that very situation ending up on the news! That was spectacular! From then on she never wore slip on shoes to a Black Friday Sale again!
If you need some inspiration or help with your Black Friday planning be sure to check out Coupons .com I especially enjoying reading the Black Friday Articles on The Good Stuff on their site. The Good Stuff is a great resource for everything you need to know about Black Friday shopping. It sure helps with Black Friday to help us find more information about shopping trends during Black Friday, and learning helpful tips about how to prepare for Black Friday mayhem!



I truly hope your holiday shopping is exciting, fun, and carefree! Be sure to check out everything Coupons .com has to offer us this holiday season to get our shopping off on the right track!
I love comments! Please join in discussion, ask questions, or leave tips for other readers. Comments truly are the driving force behind any blog as it helps the blogger to know what you, the reader want to see more of!
Please Join my Facebook Group

Also On: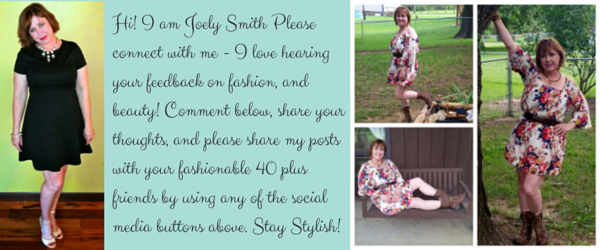 _atrk_opts = { atrk_acct:"Ug4qk1aklwG27i", domain:"fashionbeyondforty.com",dynamic: true};
(function() { var as = document.createElement('script'); as.type = 'text/javascript'; as.async = true; as.src = "https://d31qbv1cthcecs.cloudfront.net/atrk.js"; var s = document.getElementsByTagName('script')[0];s.parentNode.insertBefore(as, s); })();