I love great deals, I think we all do. For me a great deal is anything for ten dollars or less! The way this dollar amount got stuck with me was when I was on a website called Little Black Bag. The site was closing down, and for a brief glorious month or so, you could get top of the line designer items for ten dollars! The beauty of the site was that if you snagged a great deal like this, but decided the item was not for you, you could trade it with other members of the site. Suffice to say, I miss that site dearly! I would not have more than a few pair of shoes if not for that site! Regardless, due to that experience, I have been spoiled when it comes to getting a great deal! Now if and when I find something for ten dollars or less, I jump on it! Especially when the original price is at or around one hundred dollars!
So Groupon, had, and still has some great deals going on right now if you check their clearance section. It may be hard to find exactly what you want in the size you want, but give it a try! I will show you a few of the items I just recently snagged!
First we have this super cute sweater by YAL with an attached necklace!
Yal New York Giselle Marled Top
So Groupon says this top / sweater is normally 110.00 which well to be honest, I think is insane but hey its a designer label but I paid only 10.00 with the 91% discount! There are still some sweaters by Yal New York left, although sizes and styles vary.
Now I did go check out YAL New York's own website and lo and behold guess what – a sale! Plus right now you get 25% off all items in your cart, including sale items! Check it out!
Another great deal I scored are a pair of these boots but right now they only have sizes 5.5 through 7 left in various colors.
Bucco Danna and Packard Botties on Groupon
Yes I finally got a pair of red boots! Yay! These were on my wish list! Not specifically these boots, but for the price they are now all I ever wanted!
Then I also snagged these beauties:
Lady Godiva Boots
I got the light brown pair in the calf height style. Unfortunately they are all sold out so I won't link to them but by all means go check out Groupon's deals in their clearance section! So many amazing deals are still out there and I am sure with the end of the year they are going to be adding more amazing items!
I am not affiliated with Groupon or YAL New York in anyway at this time, but I wanted to share these amazing sales with you!
Moral of the story is …. there are amazing deals to be had out there, and if you are patient and wait for them they will come! I get anxious at times, wanting something specific like a pair of red boots or booties, and sometimes I almost jump the gun, and get something outrageously priced, but if I control myself, and wait, I usually find something close to my ideal item for a lot less!
Happy Shopping Ladies! Stay Stylish!
I love comments! Please join in discussion, ask questions, or leave tips for other readers. Comments truly are the driving force behind any blog as it helps the blogger to know what you, the reader want to see more of!
Please Join my Facebook Group

Also On: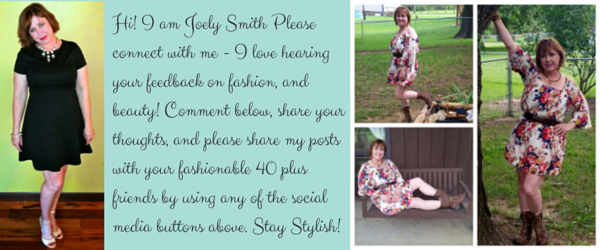 _atrk_opts = { atrk_acct:"Ug4qk1aklwG27i", domain:"fashionbeyondforty.com",dynamic: true};
(function() { var as = document.createElement('script'); as.type = 'text/javascript'; as.async = true; as.src = "https://d31qbv1cthcecs.cloudfront.net/atrk.js"; var s = document.getElementsByTagName('script')[0];s.parentNode.insertBefore(as, s); })();